The Fanzart fans set the bar for interior design exhibitions at new Delhi's D-Arc BUILD | 5 Fantastic Moments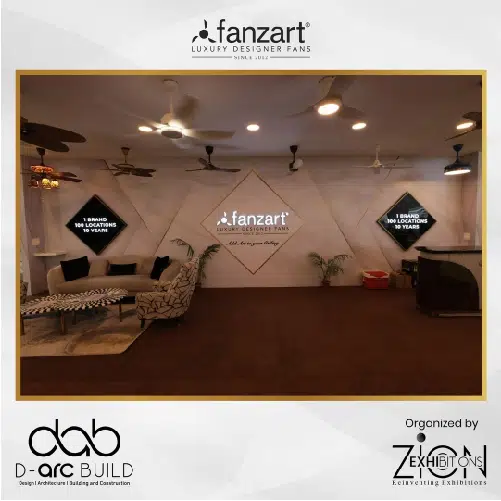 We love displaying our luxury designer fans on platforms where knowledge-sharing comes together with detailed demonstrations of the latest innovative products in the Architecture, Interior Design Construction & Infrastructure sector.
That's why one could find us at the D-arc BUILD trade fair exhibition, held recently at Pragati Maidan, New Delhi on the 22-25th of September 2022! Here are our top 5 moments at this 3-day frenzy where luxury B2B & D2C brands came together for  :
  Sustainable Luxury: Curated by the Indian Institute of Interior Designers (IIID) Delhi Regional Chapter, this conference discussed sustainable luxury, Cultural Landscape and Urban and commercial spaces.
Talented Keynote Speakers to add in Knowledge: An informative panel discussion took place where Abha Lambah, Bobby Mukherji, Sarah Sham, and Siddharth Talwar were the keynote speakers in the talk on 'Sustainable Luxury.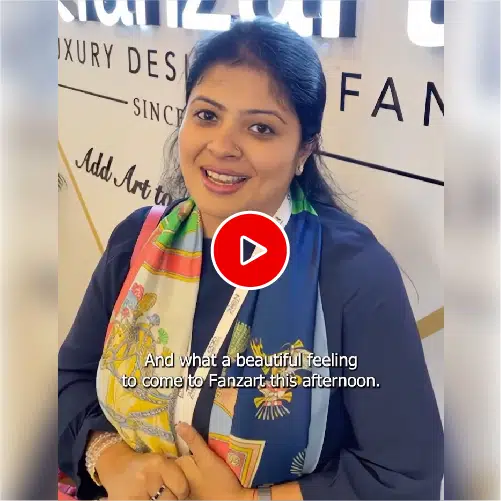 Mamta Khubani gives us a fantastic review: India's First Applied Colour Psychologist & Architect Mamta Khubani gives fanzart an insight into what she loves best about our one-of-a-kind designer fans! Some of our limited edition designer fans offer exclusive customization options to the fan blades, fan canopies and even down-rods!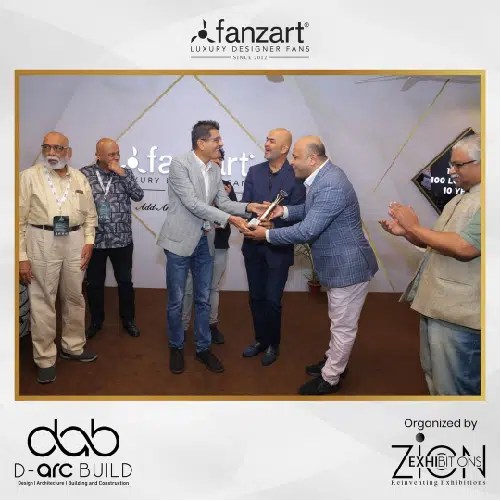 Winning Accolades: At the event, Fanzart has been proudly recognized and awarded the best luxury designer fan brand in 2022 by Zion Exhibitions for a consecutive time.
Want to learn more about our luxury designer fans? Connect with our team directly on our Whatsapp number at +91 9066099000.