Decorating an apartment's interior or looking for designer fans for smaller spaces? Not all luxury fans have to be large! You can find an exclusive collection of small designer fans in amongst our 130+ limited edition decorative fan models!
When fanzart fans took up the challenge to develop this exclusive collection of designer fans, we wanted to offer luxury fans in the Indian market that would distribute an adequate airflow across the small space they were introduced in, while aesthetically delighting the clients of some of India's finest Interior Designers, Decorators & Architects.
With the fan blade span of our luxury fans starting at 15 inches, the ceiling fan for small apartments can also be installed as ceilings fans or even wall-mounted fans offer cooling options for small, compact spaces that require ventilation to get rid of stuffiness. The space-saving feature of wall-mounted fans is a great way to ensure that every corner of your home receives chilled and breezy airflow.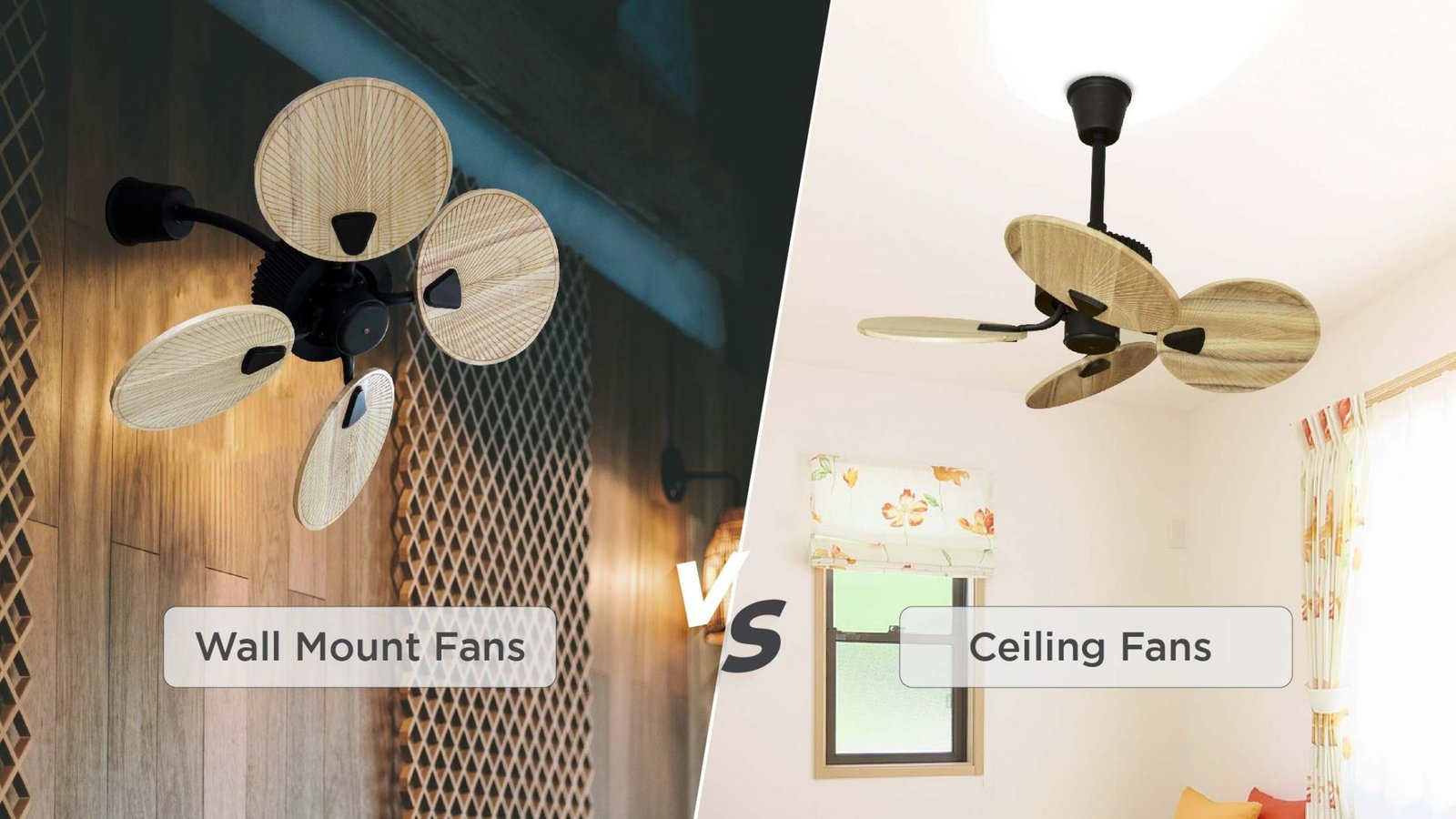 *Drumroll*, now announcing the winners for this summer season! Presenting our anticipated annual Top 10 Designer fans for small rooms in India. This year's list is extra special as we celebrate our 10th Anniversary!
1) EDGE:
If you need a sharp and good-looking sense of relief for dodgy spaces where there's less ventilation, the EDGE over-delivers as a wall-mounted fan! Its matte black finish is crafted to complement a neutral backdrop~although it might steal more than a few glances!Our 15inch remote-controlled small DC motor fan can oscillate 90 degrees to cover a wider area. It displaces 9221 CFM of air and consumes around 20 – 35 watts of power only making it a super energy-efficient fan.In addition, this small designer wall-mounted fan can also be set to the desired vertical tilt angle to direct airflow towards the area of your choice!
Equipped with our novel Summer Winter feature, the EDGE black(offered in a limited edition matte-finish White edition as well) makes the perfect choice for your modern home rooms like tight dining spaces were having a fan or office space.
2) MINION: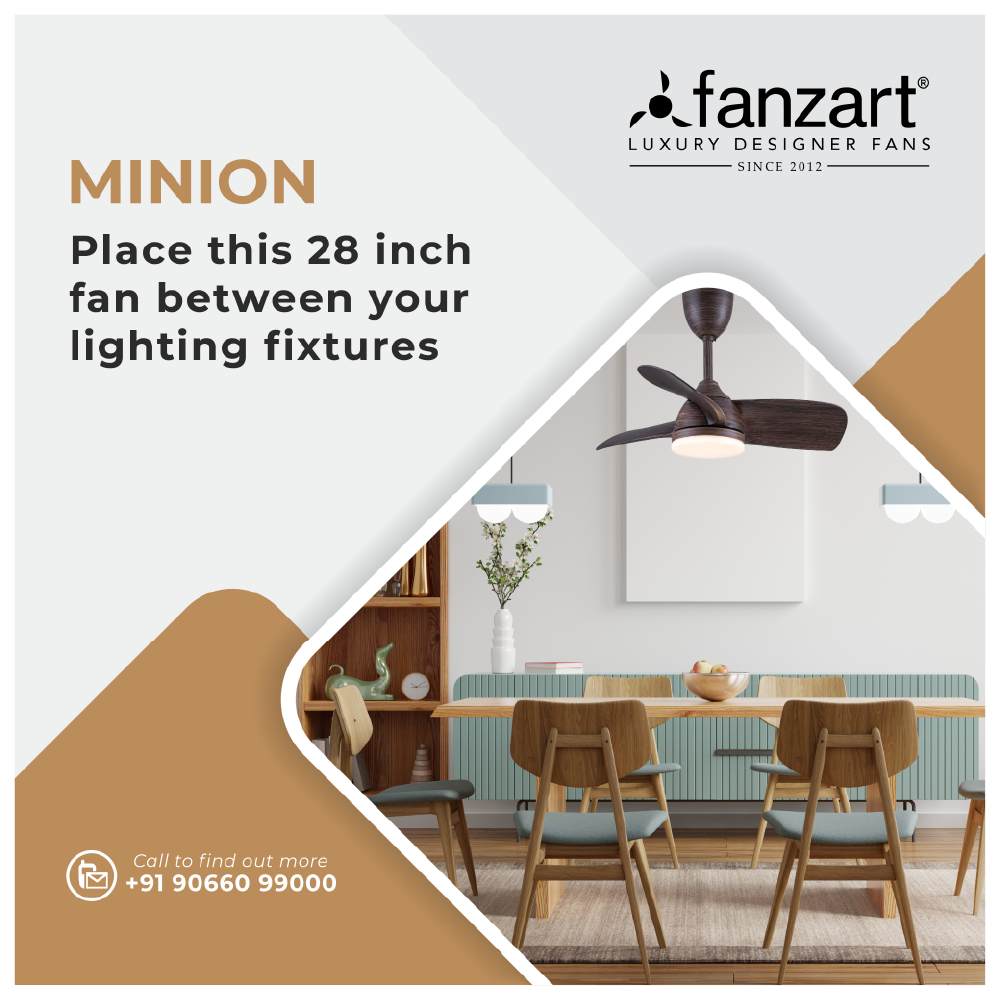 So small that it almost looks like a light fixture! Our Fanzart Minion the tiny powerhouse you've been looking for in your smaller designer spaces.
A luxurious walnut finish on its 3 tiny ABS blades delivers a CFM of 7210! At just a fan sweep of 28 inches or 710 mm, this multicolored LED small fan can be controlled with a remote!
That's makes this cutie a compact and powerful option- with its beautiful blades having the ability to move both ways as it's equipped with our 'Summer-Winter' feature!
3) JUMBLE: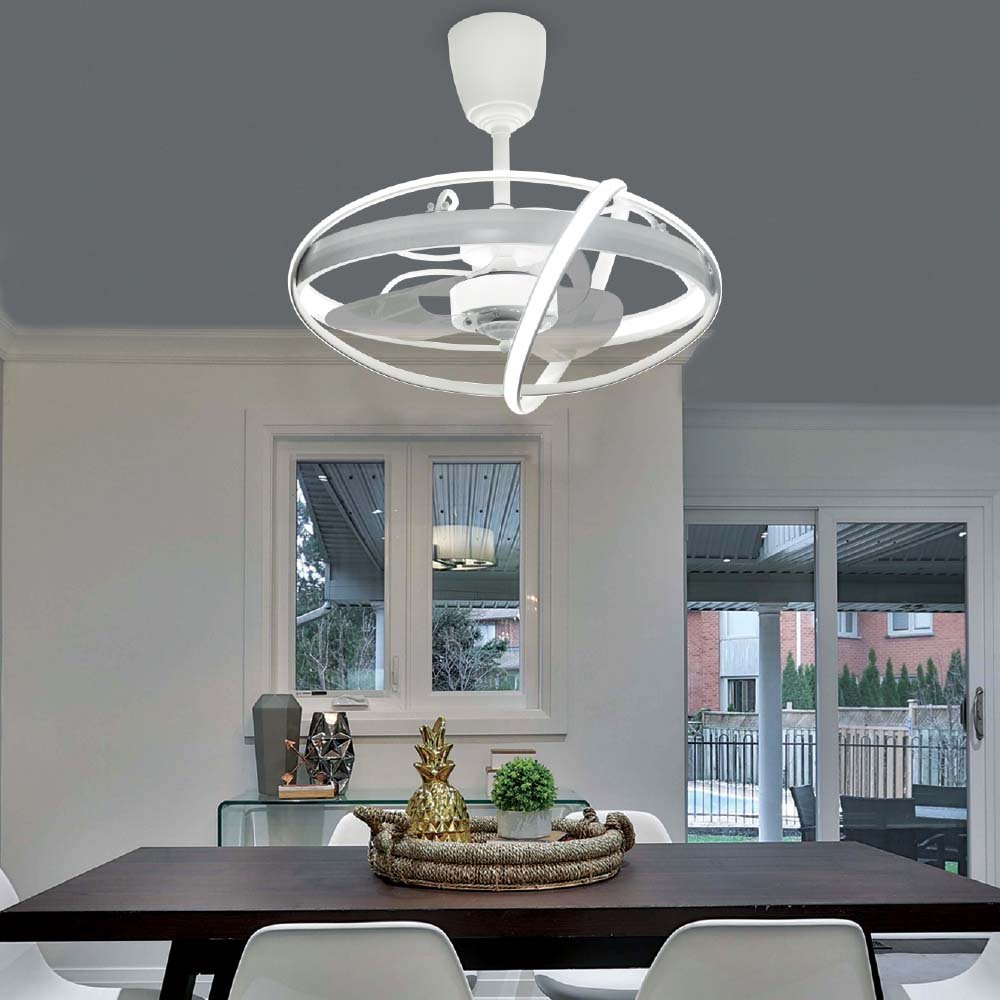 At just 22 inches, the fanzart Jumble is a vortex-shaped designer fan that can be controlled with a remote. The Jumble gives you a vibrant vibe and you can play around with the multi-color LED option that will keep you engaged.
Our Jumble is equipped with a Brushless DC (BLDC) motor fan which can deliver a cosy breeze effect during the Winter or a cool refreshing breeze during the winter & Summer Winter feature that is operated by a remote.
4) ATOM: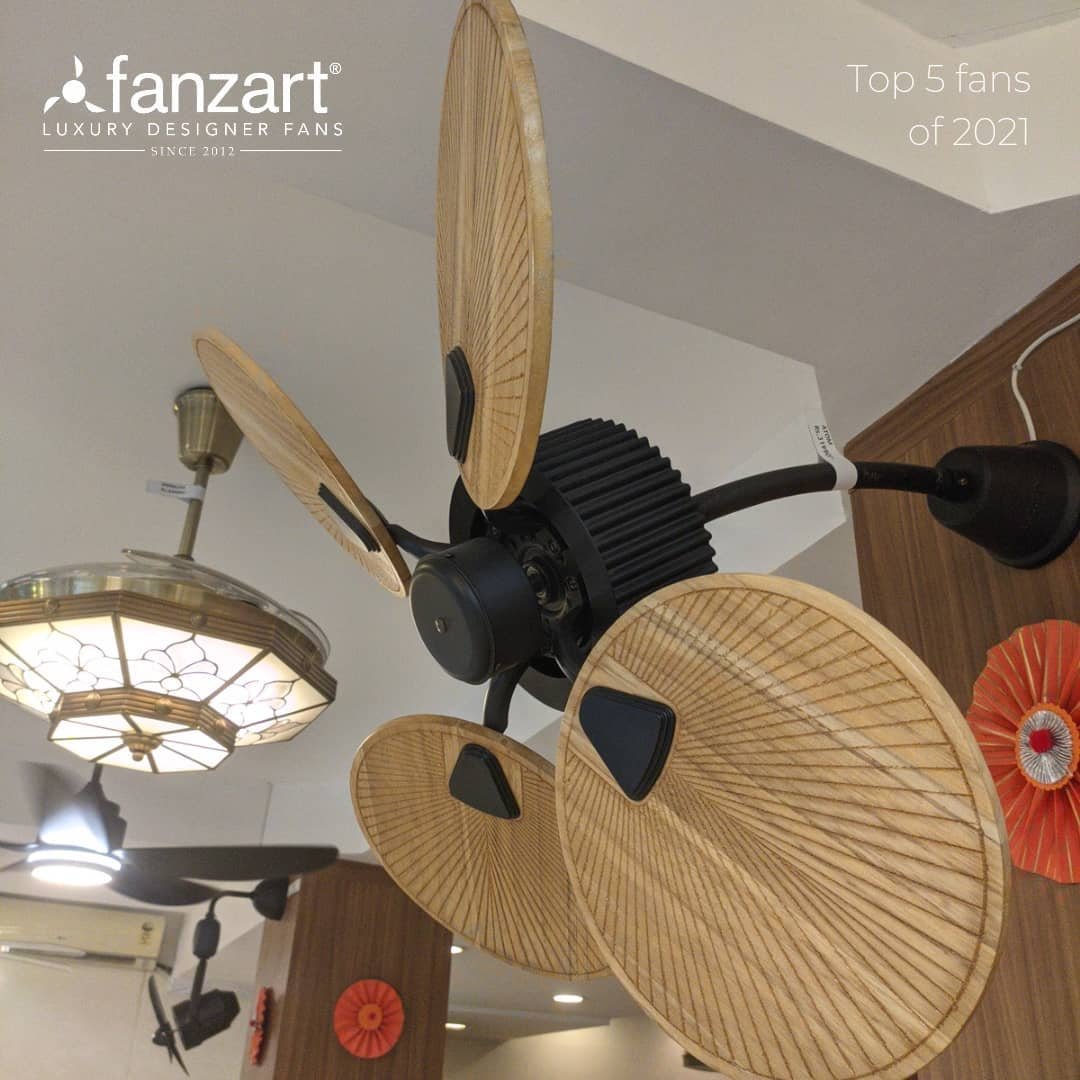 Fan, on a wall? Yes please. Best suited if you have a smaller area or balcony, @fanzart atom helps you direct the breeze to a particular area in a larger space too!
With less than 38dB you get to experience pin-drop silence while you enjoy refreshingly exceptional breeze.
The 34-inch wall mounted fan can be used in double-height ceiling use cases, designed with four specially crafted wooden blades that can be polished to match any lacquered finish.
5) TRON: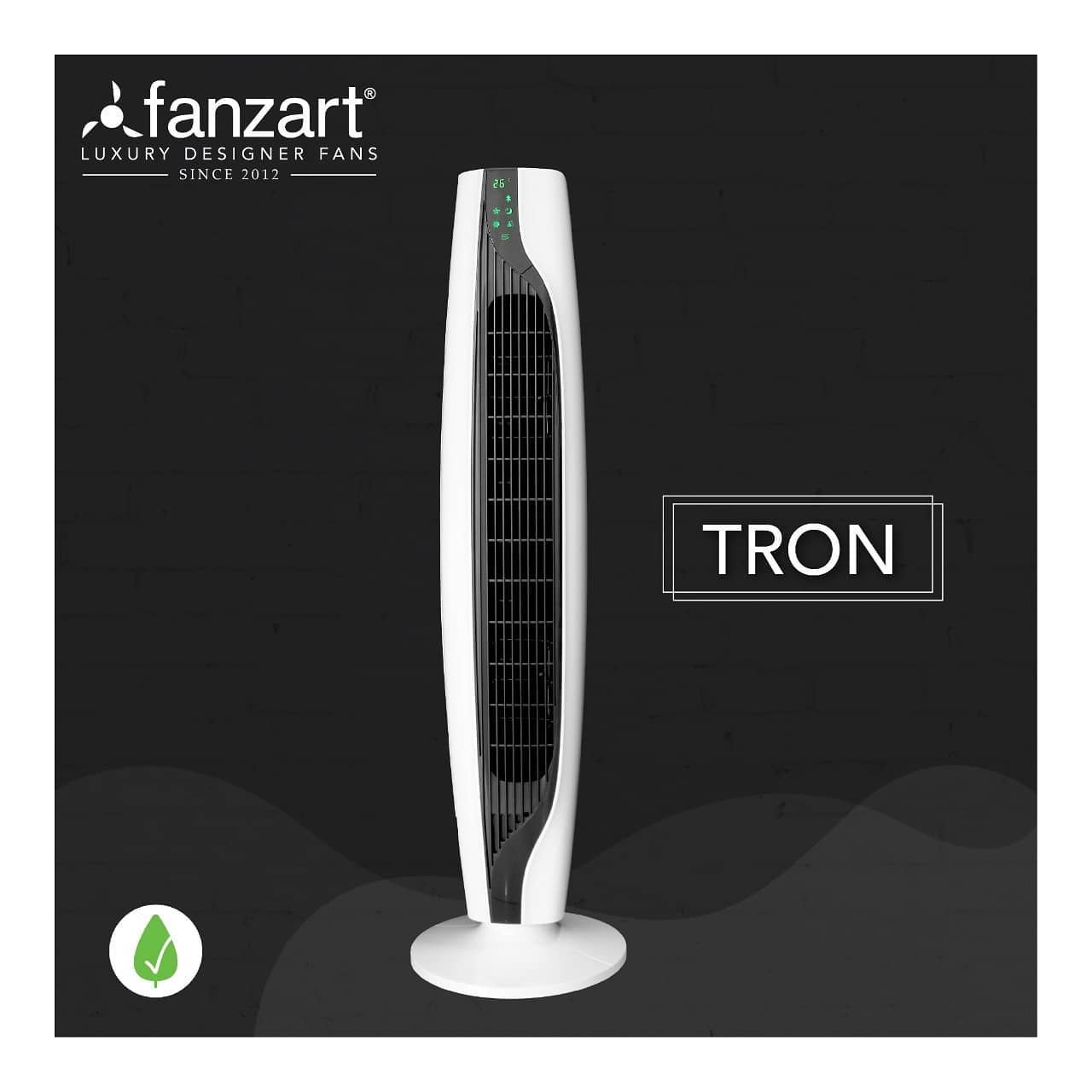 With a powerful motor and touch control, this masterpiece is also offered in a limited edition white finish is perfect to blend in with your living room, study room, office space, tv room or office cabins.
The fanzart Tron smartly adjusts wind speed based on the temperature of your room! Experience luxury design that's uniquely crafted to deliver a futuristic breeze experience. Keeping your room well-ventilated, the Tron has an LED temperature display panel and can oscillate up to 9 degrees to cover a wider area.
6) PAPPU: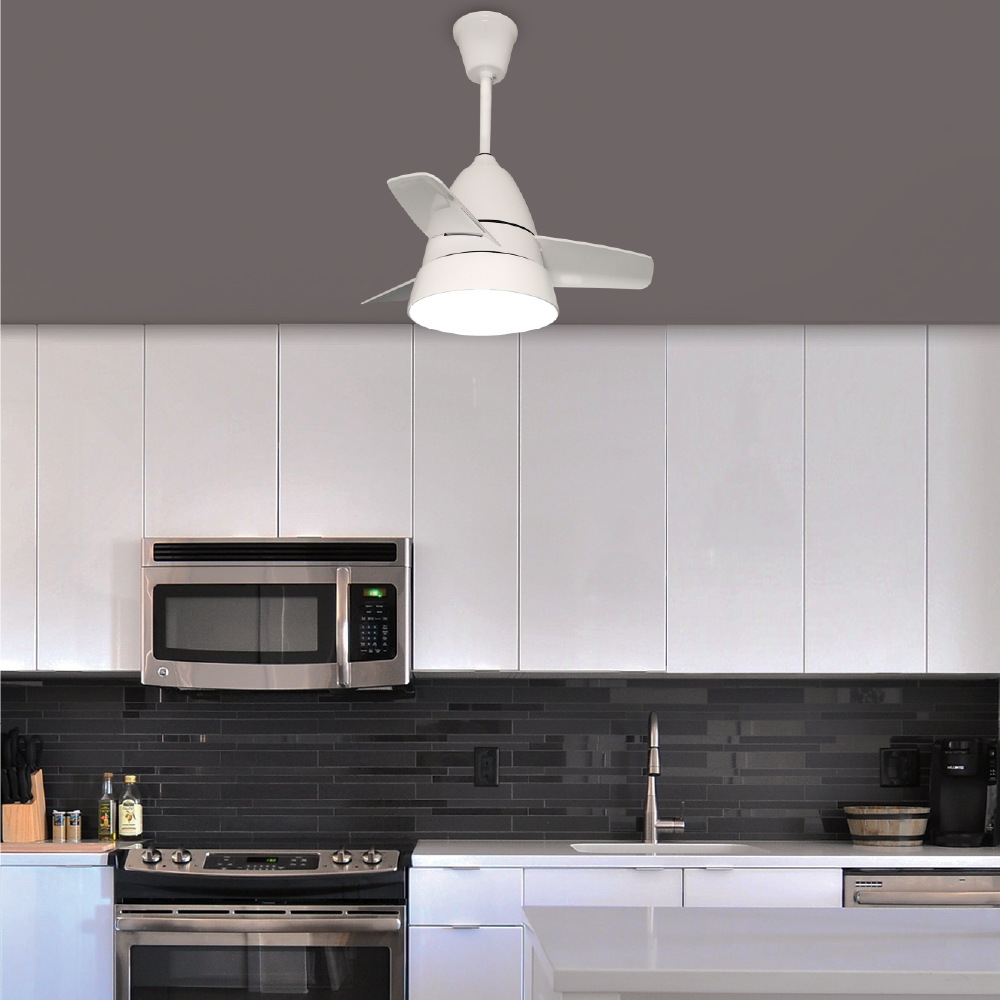 This 26-inch sweep is indeed a pocket-sized fan for the ceiling. Pappu is a small and compact LED fan making it ideal for smaller spaces like walk-in wardrobes, dressing rooms, kitchen, study rooms. You can alternate between warm light, cool light/white light and daylight.
7) BABY SATURN: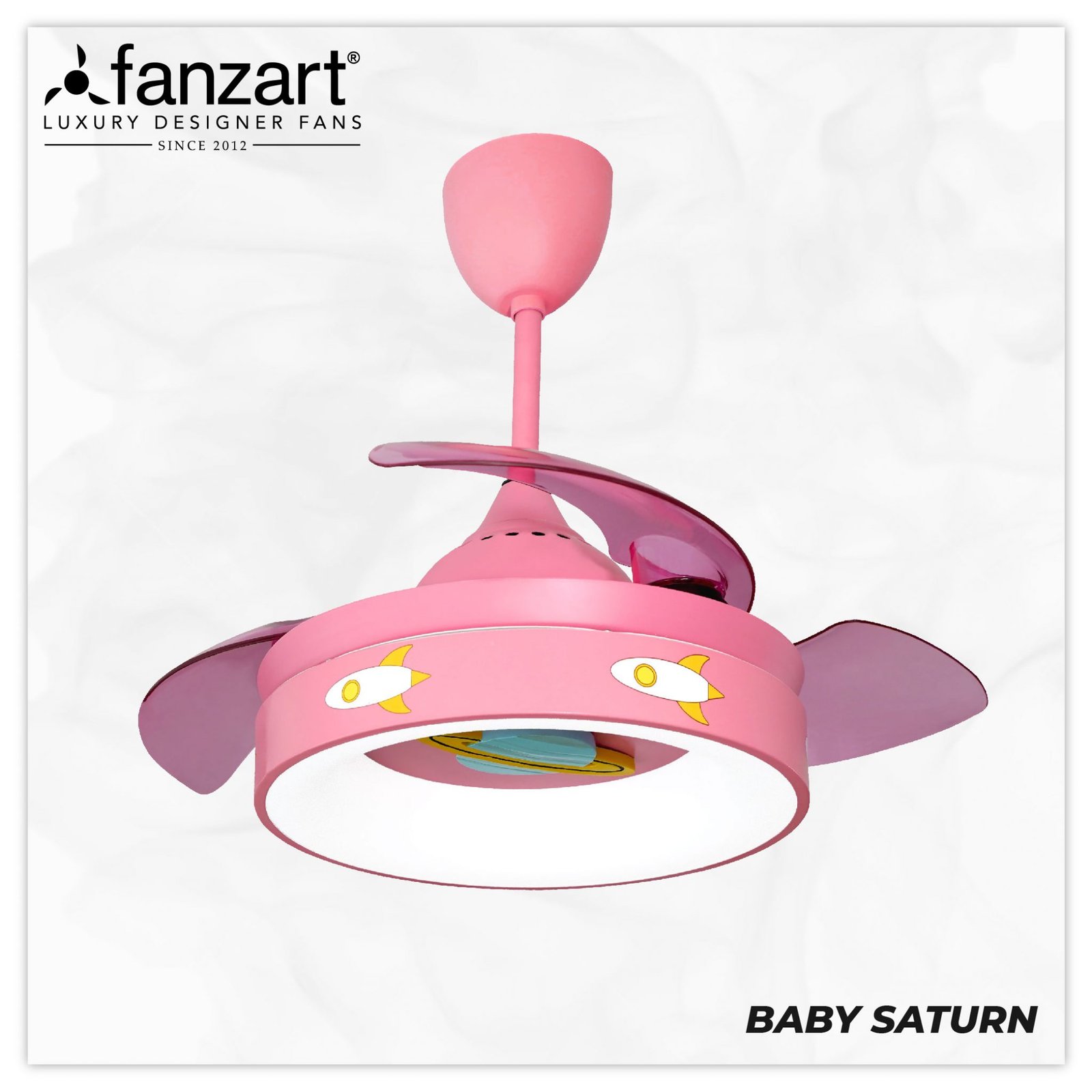 Aesthetically attractive while being super-cute–our latest @fanzart 'Baby Saturn' helps you uniquely design for kids room-helping the little ones sleep peacefully under a 'Whisper-Quiet' breeze (Under 40 decibels)
While its 4 Transparent Fine Acrylic Retractable Blades deliver a luxurious 7945 CFM, the Baby Saturn is BIG on #fanzartastic features like:
1) Summer Winter (all-weather fan)
2) Multicolored Ambient Lighting
3) Easy to use Remote Control
The Baby Saturn is offered in a limited edition beautiful Matte-textured Pink & Blue version.
8) VENUS: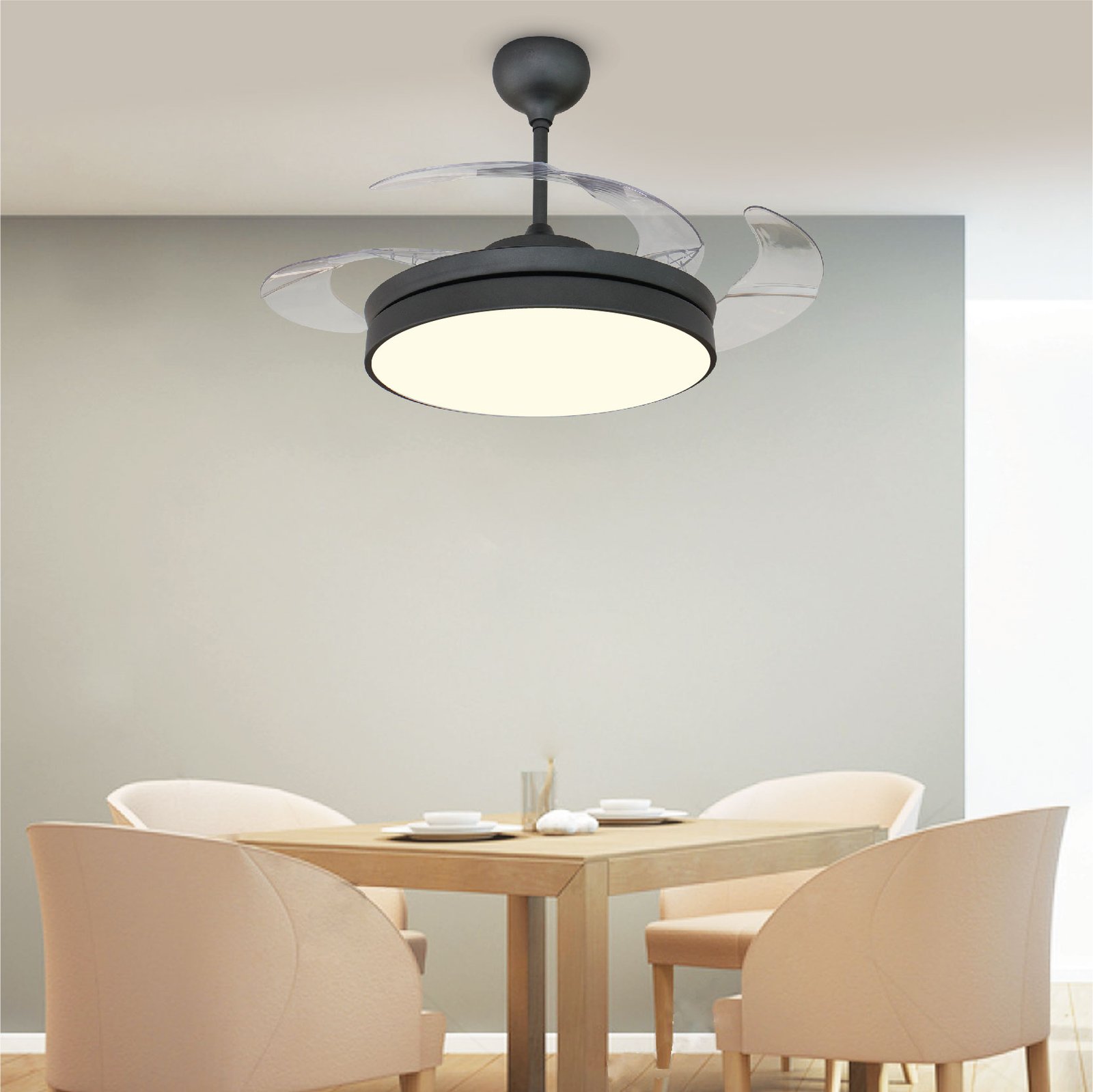 This customizable designer ceiling fan comes in four limited editions: Coffee Brown & White.
 If you're looking for fans with lights that are remote-controlled, this designer fan is a fantastic choice that helps you switch between warm light, cool light / white light or daylight easily.
9) MELODY: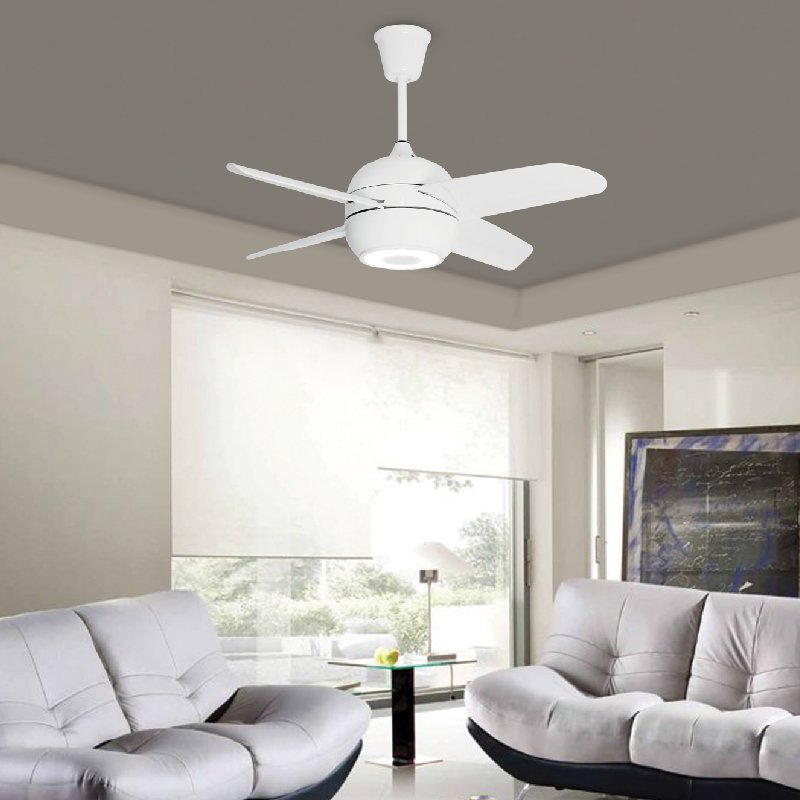 Sing, hum or dance along with our 38 inch Fanzart Melody, which comes equipped with a LED kit that can illuminate your living rooms, kitchen, pooja room, study room, dressing room or walk-in wardrobes.
It's 4 glossy white finish ABS blades are set at an angle that will give you an outstanding breeze and a mirror-like finish to your ceiling.
10) CHOTU: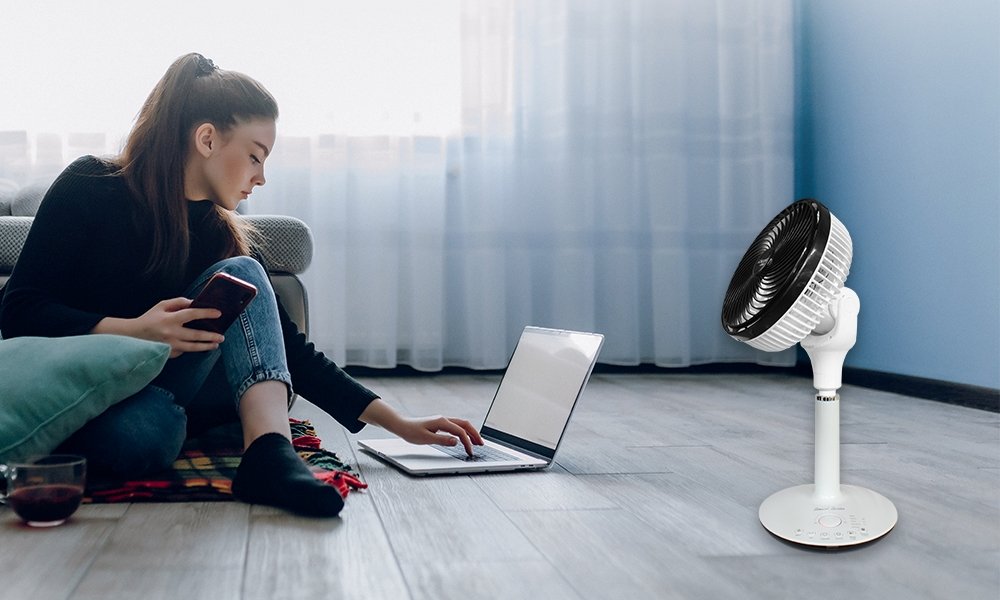 Super cute and powerful, this remote-controlled fan is a beauty with the brains. Our 'Chotu' is the smart fan you need for your office cabins, walk-in wardrobes, or kitchens.
It oscillates horizontally as well as vertically to cover a wide area like a living room too.
The most fantastic part about the Chotu? It automatically adjusts its speed as per the room temperature, while being eco-efficient with its 'ECO FEATURE' too. High-quality ABS blades ensure a breezy, elegant experience for fans of the Chotu!