Best Designer Ceiling Fan Designs for designing children's or kid's room Interiors by Fanzart Luxury Designer Fans. Designer Kids Collection.
Decorating the Interiors of a kid's bedroom with a luxury designer fan can be a fun experience for any interior designer, architect, or parent! Here is where one's childlike imagination can go beyond the usual norms of designing a luxury home.
Here, creativity & functionality need to blend in seamlessly to craft a designer space where unforgettable memories are created for the child who would spend their formative years in that space. It means bringing your ideas and innovation into the world of designing for a baby, child, or teenager's room. Read more below.
---
How can you approach decorating a kid's room with a designer ceiling fan? Designer Kids Collection
Remember what it felt to experience things like when everything was new?
A child's precocious mind best expresses itself when it grows up in abundance, as they tend to subconsciously pick up things in the home environment they grow up around.
That's precisely why adding subtle elements of luxury, grandeur & art around them is the first cornerstone of designing a children's room with a luxury designer fan.
Babies invariably look up to the ceiling for long periods of time. Bringing a luxury designer fanzart fan home transforms their experience from looking at a mundane, cookie-cutter ceiling fan to an exciting, engaging experience every time our luxury fan is switched on! Our Retractable Blade Fans amuse & engage them and can be switched on with the help of our dedicated fan remotes too!
---
Why makes a Fanzart fan special for designing a Kid's bedroom? Designer Kids Collection
With over 3600+ Color Options on some of our designer fan models (out of 130+ luxury fans), there is no limit on the imagination when you're picking a Fanzart fan for the kids' room.
We offer limited Customizable Options for the colour of your ceiling fan to match it with your interiors. Our Designer Fan down rods, motor housing or fan blades can be uniquely made to order in a few of our ceiling fan models. Connect directly with our sales team to know more here. "Hush! Quiet!"! If children are reminded of when they're being too loud(and they can), why can't your ceiling fan ventilate a kid's room in silence? Our proprietary 'Whisper Quiet' technology helps our luxury designer fans keep it under 40 decibels so that children can sleep, play or learn without any of those pesky fan noises.
Children are more sensitive to sudden changes in the weather, which is where our unique designer fans come in to save the day! Room temperature control is easy and breezy with our 'Summer-Winter' feature (selected models only) so that the kids never feel too cold or too hot at home.
Feeling the refreshing gush of breeze from our designer fans can feel heavenly for the kids when they come back from school on a hot day! Using your fanzart fan in 'Summer-Winter' mode along with an A.C can help to cool off the room super-fast, no matter how hot it is outside. Our executive director Tarun Lala explains this fantastic hack best in this video. Read our blog on how you can use your luxury designer fan with the AC here. Designer Kids Collection
Inspire your future generation to take the sustainable step early on in their lives by installing a designer ceiling BLDC Motor fan that can save a ton of tonnage (up to 70% energy savings). These energy-efficient designer fans run on Brushless DC-Motors, which is the latest fan technology innovation that is revolutionizing how ceiling fans operate, akin to what the LED was for the lighting industry. Read our blog on India that can save 3MW/hour if we all switched to BLDC Motor fans to know more.
---
Which of Fanzart's Luxury Fans out of the 120+ Designer Fans in your catalog would you recommend as the #1 Selection while designing for Kid rooms? Designer Kids Collection
In 2022, we launched our first ever Luxury Fan that is specifically designed for kids' rooms! Adding art & functionality to kids' room ceilings with one masterstroke, our futuristic-looking 'Baby Saturn' is one baby you just can't look away from!
Its 4 transparent fine Acrylic Retractable Blades deliver a luxurious 7945 CFM, making it breezy, super cute and engaging for your little ones! And yes, it's 'Whisper-Quiet' (Under 40 Decibels) ', just like all our other 130+ Designer fan Models!
Other Fanzartistic Features of the "Baby Saturn" (offered in a limited edition Matte Pink or Matte Blue Color) :
1) Summer Winter ❄️☀️ (all-weather fan)
2) Multicolored Ambient Lighting 🚦💡
3) Easy to use Remote Control ⏯️👆🏼
---
A counter-intuitive recommendation for designing a Kid's Room Interiors: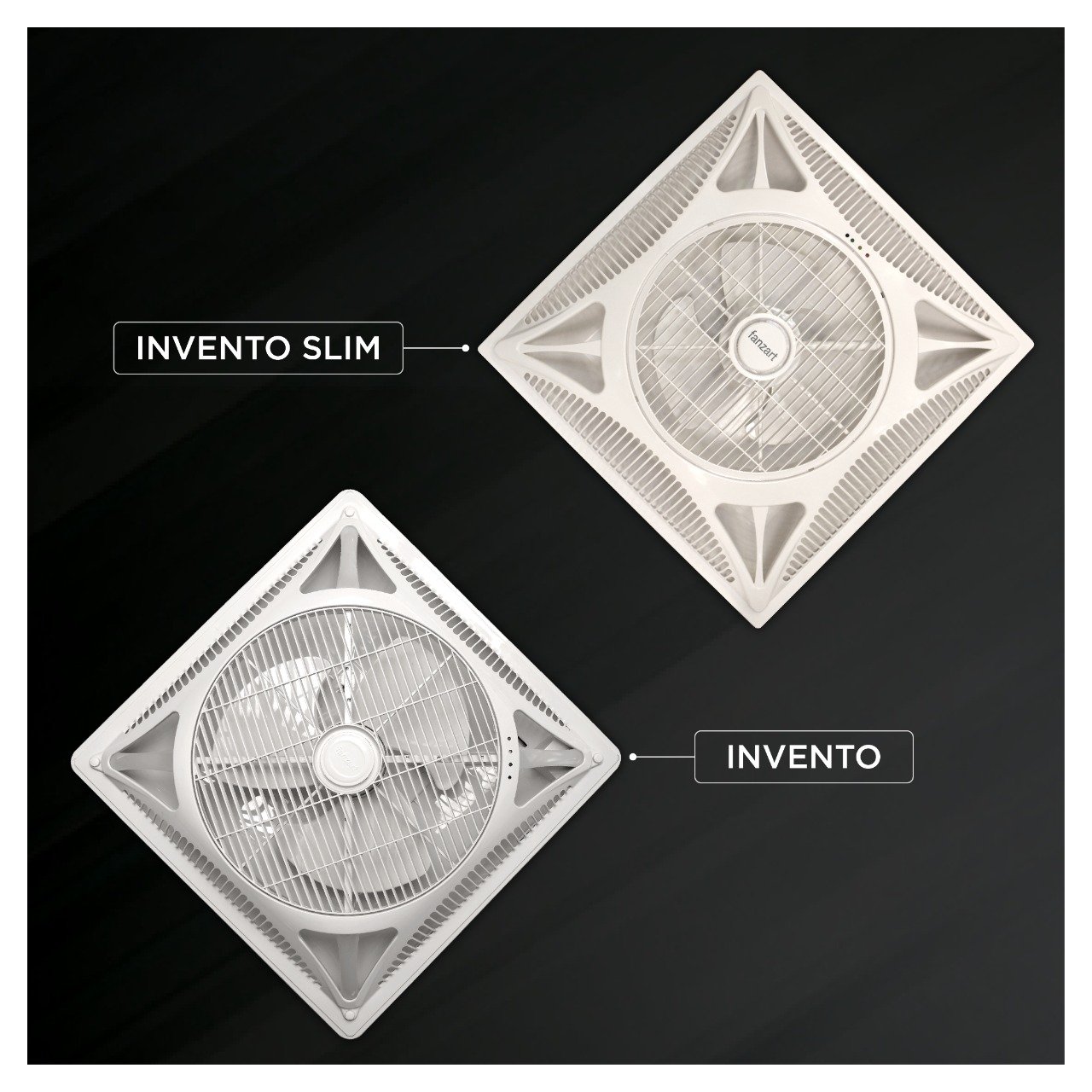 This one may come as a surprise, but we noticed that a lot of parents were opting for our INVENTO LED fanzart luxury designer recessed fan for growing kids.
Compact, Slim & Sleek-this recessed fan has no exposed fan blades, making it a 100% safe option for lower-height ceilings or kid rooms designed with bunk beds.
Want to learn more about our 'Whisper-Quiet' Breezy Fans? We offer 120+ limited edition luxury, fan models. Visit us here for more information.
Schedule A Free Consultation with our team at +91-9066099000