Every detail is a deliberate decision when it comes to architecture and interior design, — a blend of form and function that transforms spaces into experiences. 
Fanzart Fans takes this design philosophy to the next level. Pushing beyond mere cooling solutions, our designer fans are often game-changers when it comes to interior decoration, offering architects and interior decorators an arsenal of design
This blog unpacks how Fanzart Fans are not just fitting into but actually elevating specialized spaces like walk-in wardrobes and double-height ceilings.
Walk-in Wardrobes: The Cliff Fan
Walk-in wardrobes are personal sanctuaries, a space where design meets intimacy. The Cliff Fan, distinguished by its matte black or spica oak finish, seamlessly integrates into these personal spaces. 
Its compact, wall-mounted design and 90-degree oscillation make it an architect's go-to choice for optimizing both aesthetics and airflow in walk-in wardrobes.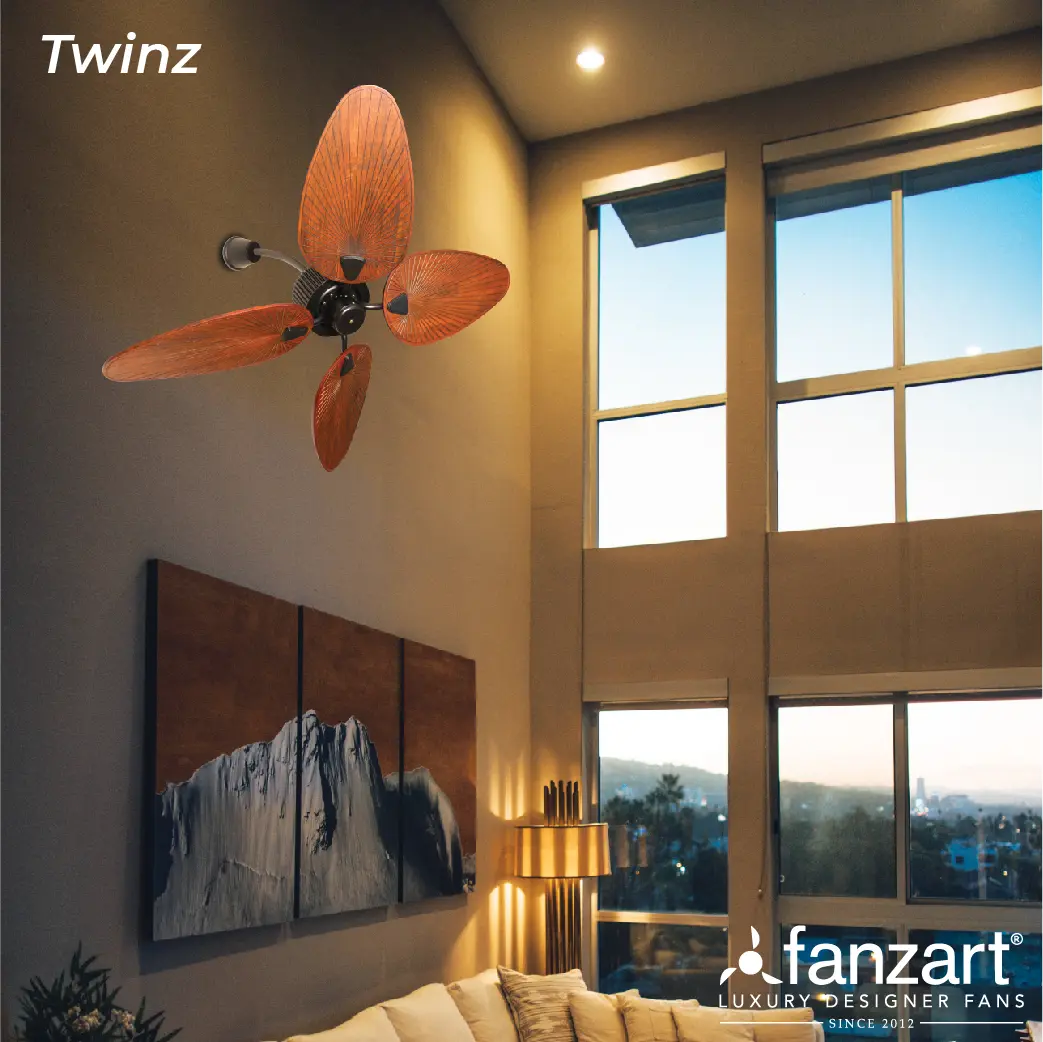 Double-Height Ceilings: The Twinz Fan
Double-height ceilings are an architect's canvas for grandeur, yet they present unique challenges, particularly in air circulation. Enter Fanzart's Twinz Fan, a masterpiece in design and functionality. 
With its hand-crafted natural wood blades and robust motor, the Twinz Fan ensures uniform airflow and ambient lighting, making it an indispensable element in architectural designs featuring double-height ceilings.
Customization & Sustainability in Designer Fans: The Edge & Pappu
Fanzart Fans are the epitome of bespoke luxury, offering an array of customization options from blade finishes to integrated lighting. 
Models like Edge and Pappu exemplify Fanzart's commitment to sustainable luxury. Their energy-efficient designs align with the architectural vision of creating eco-friendly yet opulent spaces.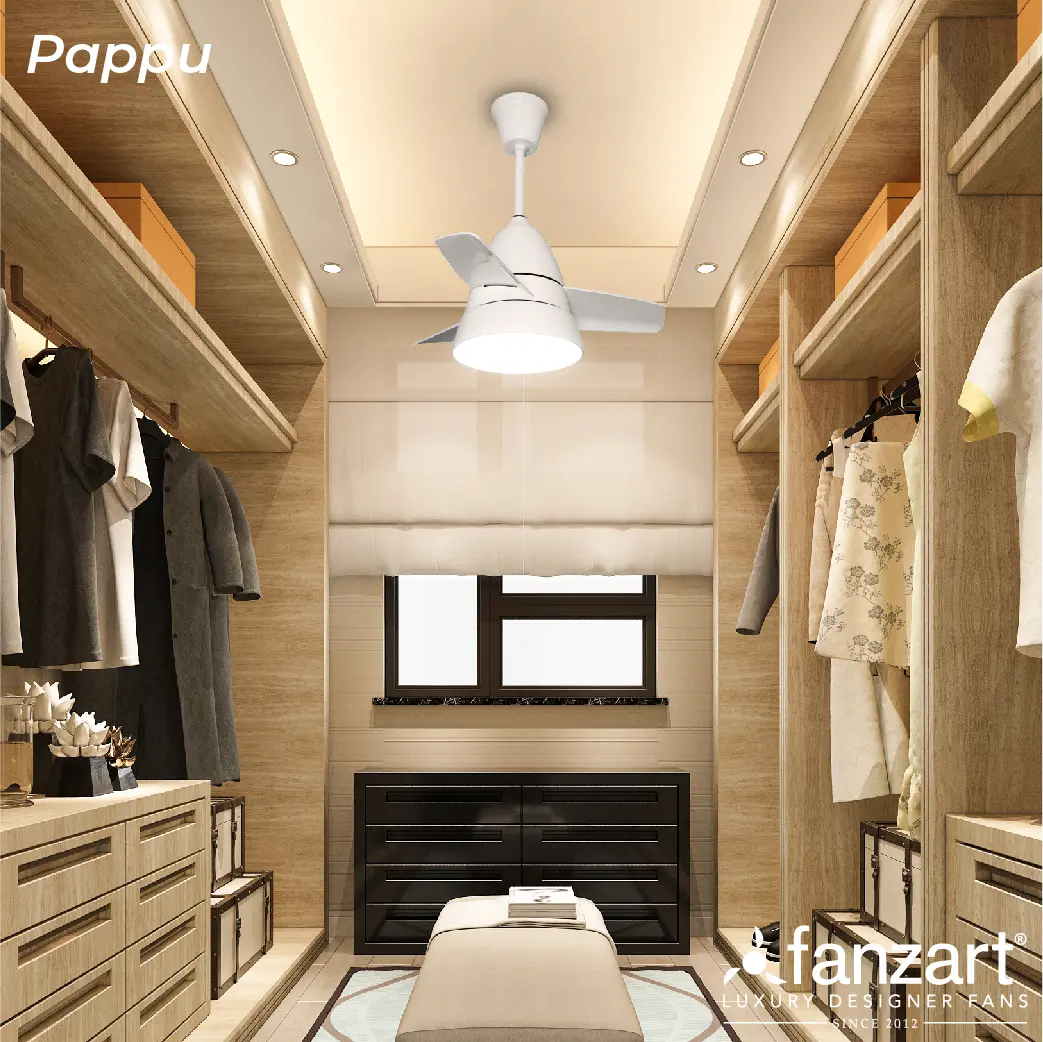 Service Excellence: The Fanzart Promise
Fanzart's commitment to service excellence is as noteworthy as its design innovation. With comprehensive warranties and a dedicated customer service team, we ensure that each fan installation is a seamless experience, allowing architects and decorators to focus solely on their art to create awe-inspiring spaces.
Shop Fanzart Fans for Ultimate Comfort, Luxury and Style.