Designing your house is where Interior designers obsess over little details to create a space of art, functionality & comfort.
Since 2012, we've partnered with some of India's most esteemed Architects & Interior Designers to deliver beautiful, 'Whisper-Quiet' breeze experiences that accentuate your lifestyle at home. Take a look at ten of our most fabulous-looking installations of luxury fans that added opulence to the living room, with futuristic features:
We customized this beauty for @darshangroup just as they wanted to add an artistic appeal to this luxurious bedroom home interior project.
Adding a timeless touch of black & white to the elegantly executed interiors by @interiorschartered ✨our @fanzart 'Penguin'🐧's 48-inch sweep 📏can accentuate lush interiors while delivering a 'Whisper-Quiet 'breeze experience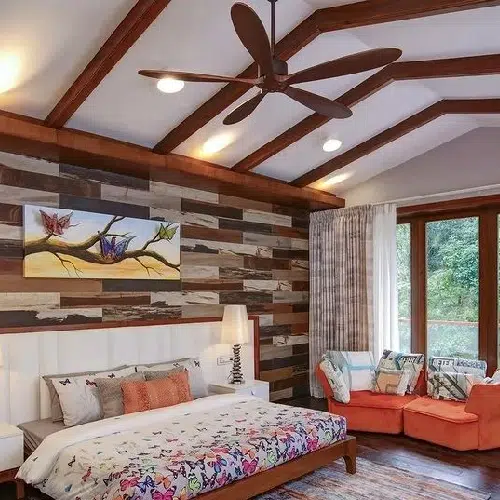 To accentuate this master bedroom design masterfully conceptualized by @savio_rupa our @fanzart 'Maple' had it's wooden blades custom polished!
Project details: @savio_rupa @rupasavio
Featured on: @foaidindia.in
The contemporary, colorful appeal of this teenager's room as conceptualized by @saviorupa 💡was complimented by our @fanzart 'Maple' 🌸 beautifully 🔝 The 60″ Maple possesses #fanzartistic features like the  Summer Winter Mode , BLDC motors, Remote Controlled Options, Whisper Quiet technology & Customizable Blades!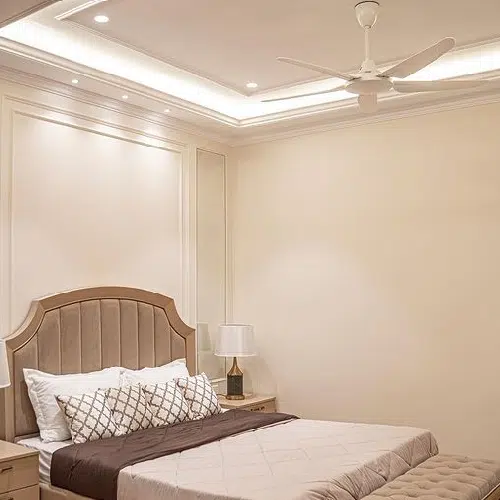 Beautifully merging with the lush interior by @inheritance.studio , the modern @fanzart fan – Race White with 5 x Matte Finish ABS blades, Summer-Winter feature. Race delivers an airflow of 7240 CFM!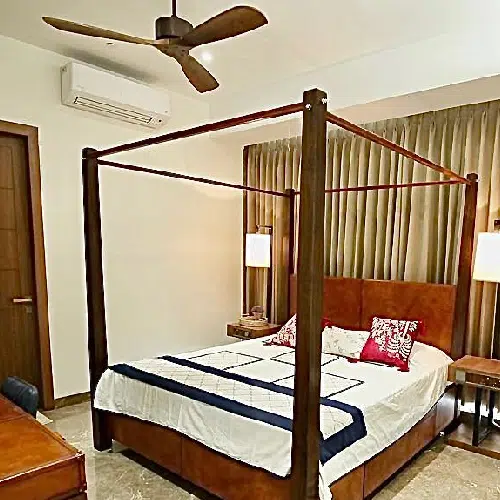 Pairing our natural wooden 'Cherry' @fanzart with linens, leather and brass, @artitectureunltd designed this bedroom space to beautifully blend Classical-Vintage with Contemporary appeal.
The patented 'Whisper-Quiet'™️ technology (<40 dB) in our customizable 'Cherry' @fanzart helps it ventilate your space perfectly in silence, while you get to choose its color from amongst 3600+ options!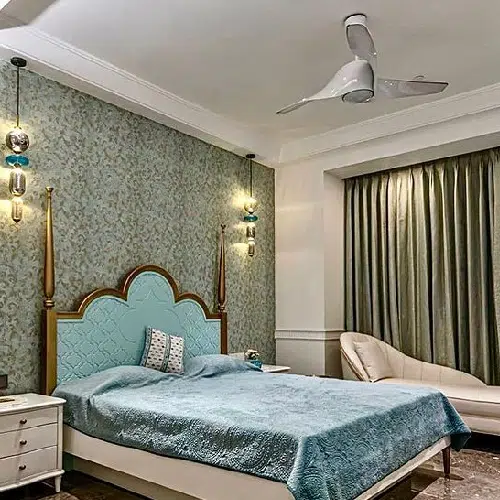 The glossy White Blades of the 50″inch @fanzart 'Wave' adds a minimal, elegant touch to the ceilings of this beautiful bedroom space, designed with fine bespoke interior design detailing by @artitectureunltd
The Wave helps you #addarttoyourcsiling while being eco-friendly (BLDC motor), remote-controlled & possessing our unique'Summer-Winter' feature- which helps you cool your room in conjunction with the AC, real fast!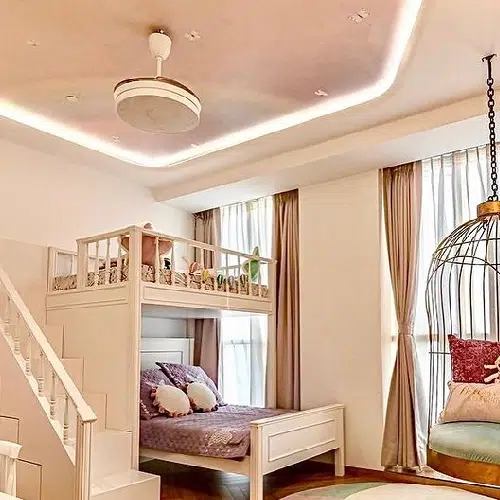 We love how @artitectureunltd customized this ceiling with our remote-controlled , transparent, retractable bladed @fanzart , adding a minimal, white touch to the rainbow hues of the room.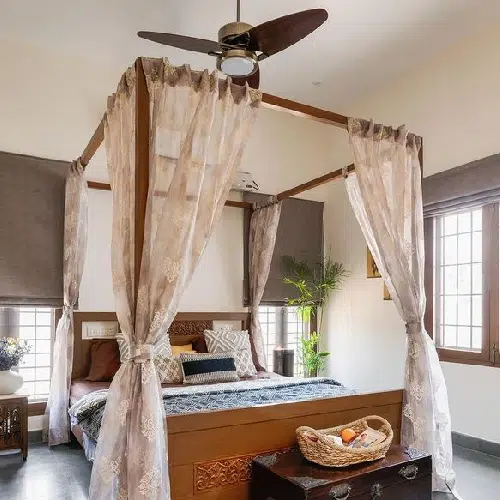 The guest room has a custom made wooden poster cot with carved panels on the head and footboard. This along with the rosewood console, trunk and carvings on the wardrobe accentuate a traditional theme in the bedroom
Interiors by  @form.n.function @dpriya.6 , Styling: @krishnamithra
Which one of these living room designs did you like best? Connect with us for any Enquiries for Luxury Designer Fans.
: Click to download our Catalogue of 120+ Designs